Biolite Headlamp 800 Pro
Biolite
SKU:
UPC:
0850024316409
Pro-level features for pro-level activity, all in an ultra-compact design and unparalleled comfort. Experience complete control of your illumination thanks to Constant Mode, Pass Thru + charging, and 8 different lighting modes that enable you to see and be seen on your next adventure.
The most comfortable headlamp you'll ever wear
Designed for unparalleled comfort, BioLite headlamp 800 features a slim and ergonomic design that ensures a comfortable fit during extended use. It's designed to be balanced and lightweight.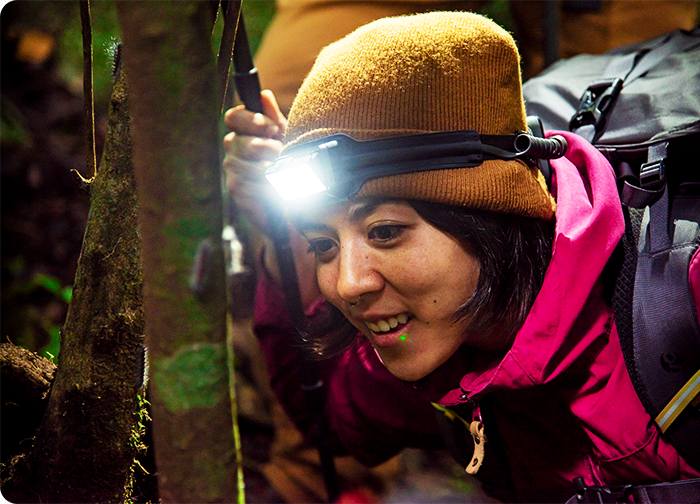 Constant Mode
Unlike many headlamps that dim over time to conserve battery, BioLite 800 Pro Constant Mode allows you to maintain a consistent level of brightness, giving you precise control over illumination.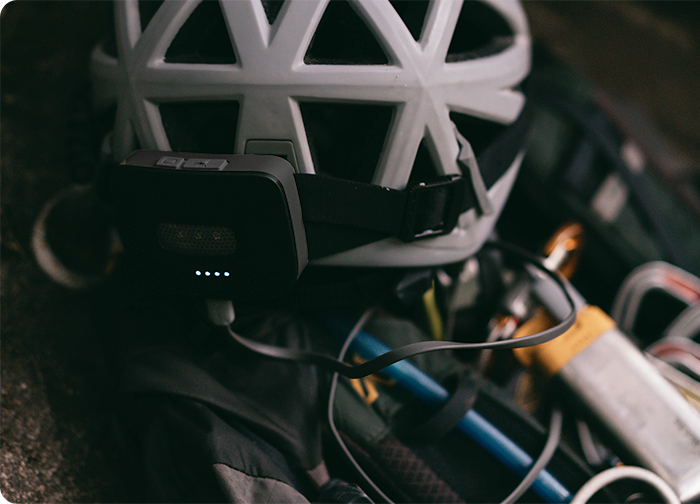 Run Forever Cord
A 3-foot-long charging cable is included, making it easy to connect the BioLite headlamp 800 Pro to a power bank in your vest or backpack for extended runtimes, ensuring you don't run out of power during your adventures.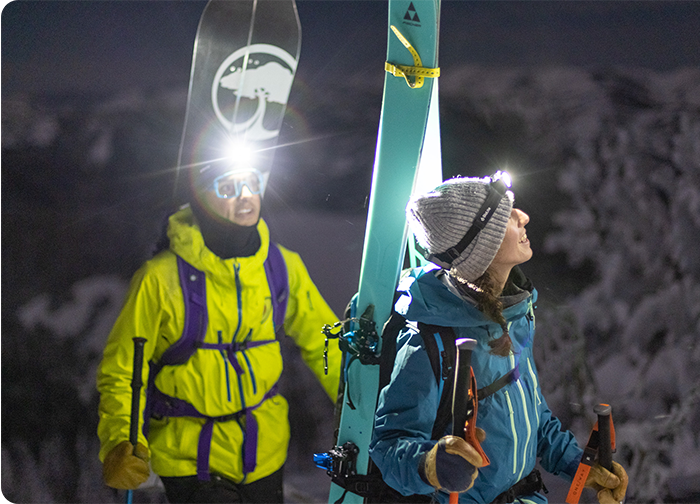 Pass Thru+ for Cold Environments
In extremely cold conditions, you can connect the headlamp to an external power bank, bypassing the internal battery and ensuring the headlamp remains lit, even in freezing temperatures.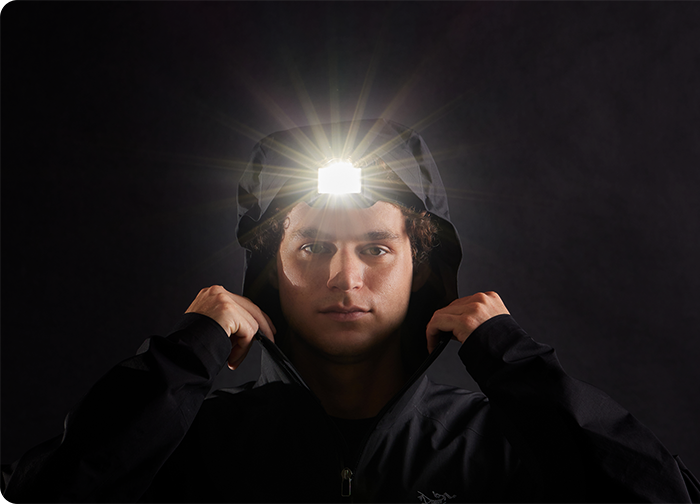 Mega Bright Burst Mode
BioLite headlamp 800 Pro can deliver a burst of 800 lumens of intense illumination for 30 seconds, providing a significant amount of light when needed.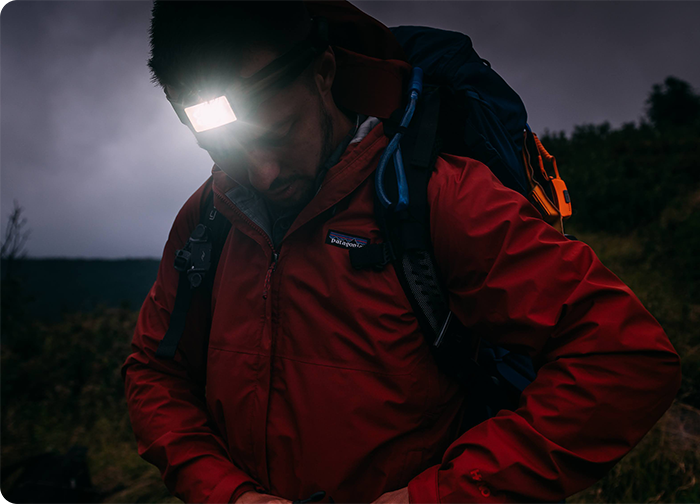 8 Hour Reserve Mode
When the battery is running low, the headlamp provides multiple warnings before switching to an 8-hour reserve mode with reduced brightness. This feature ensures you won't be left in the dark unexpectedly.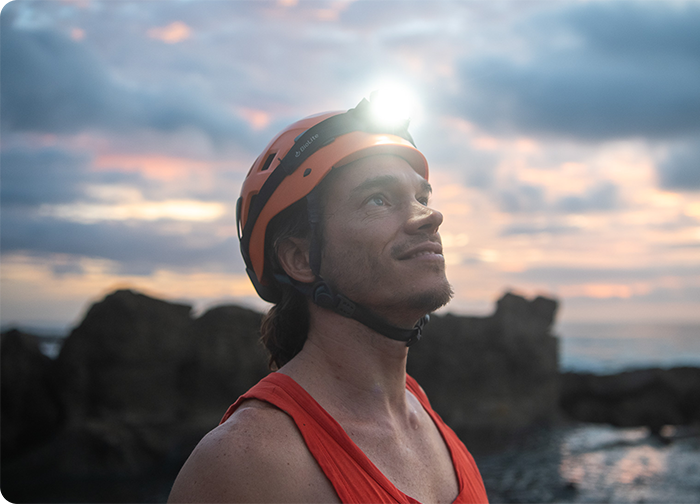 Helmet-Compatible
BioLite Headlamp 800 Pro is designed to be compatible with helmets, making it suitable for a wide range of outdoor activities, including biking, climbing, and more.
BioLite HeadLamp 800 Pro
Performance USB HeadLamp - BioLite Headlamp 800 Pro is a high-performance headlamp designed for outdoor enthusiasts and professionals who require advanced features and versatile lighting options.
BioLite Headlamp 800 Pro features a slim and ergonomic design that ensures a comfortable fit during extended use. It's designed to be balanced and lightweight.
BioLite Headlamp 800 Pro includes an Easy Read Dashboard that provides useful information about power usage, alerts, and troubleshooting prompts. This feature allows you to monitor and maintain your headlamp system efficiently.
BioLite 800 Pro Features
Max output 800 lumens
USB Rechargeable
Weighs 150g
Dimmable red, white, strobe & burst mode
Dimmable rear red visibility light with solid & strobe
PRO LEVEL FEATURES

Constant Mode: Maintained brightness over time
Reserve Mode (8 Hours)
Pass Thru+ operation for extreme temperature conditions

Go for the Long Run: 150 hours LOW, 7 hours HIGH, 8 hours RESERVE
3000 mAh li-ion battery recharges via micro USB
Best used for: Climbing, mountain biking, skiing, high-intensity hiking
Overall the BioLite Headlamp 800 Pro appears to be a versatile and feature-rich headlamp suitable for professional use and demanding outdoor adventures. It offers a high level of control over lighting, comfort, and the ability to extend runtime in challenging conditions.
BioLite HeadLamp 800 Technical Features
Brightness  

LOW: 5 Lm

MEDIUM: 250 Lm

HIGH: 500 Lm

BURST: 800 Lm

Constant Runtime  

LOW: 150 hours

MEDIUM: 4 hours

HIGH: 2 hours

BURST: 30 seconds per burst

Regulated Runtime  

LOW: 150 hours

MEDIUM: 8.5 hours

HIGH: 7 hours

BURST: 30 seconds per burst

Beam Distance  

LOW: 15 Lm

HIGH: 135 Lm

Reserve Mode  

+8 Hours at 5 Lm

Front Lighting Modes  

White Spot, Dimmable

White Flood, Dimmable

White Spot + Flood, Dimmable

Red Flood, Dimmable

White Strobe, Dimmable

30 Second Burst (800 Lm)

Rear Lighting Modes  

Red Flood, Dimmable

Red Strobe, Dimmable

Battery  


3000 mAh Lithium-ion

Inputs  


Micro USB Charge In

Water Resistance  

IPX4

Color Rendering  

ChromaReal broad spectrum LED (CRI 90)

Weight  

5.3 oz (150 g)

Lock Mode  

Yes

Warranty  

1-year limited warranty plus backed by HolyFit Guarantee

Operating Temperature  

-4°F to 122°F (-20°C to 50°C)

In The Box  

HeadLamp 800 Pro

3ft (1m) Run Forever Micro-USB Cable

Quick Start Guide