Posted by
Mohammad Humaid
on 23rd May 2022
How to Start Trail Running? A Beginners Guide to Trail Running
Are you a trail running beginner? If yes, then this beginners guide to trail running will help you lace-up your shoes and prepare you to hit the trails!
Trail running is a great way to upgrade your regular running and fitness routine, all while reaping the benefits of a great outdoor adventure. If you are wondering how to start trail running? Don't worry because trail running is an easy and uncomplicated activity with little gear requirements.
Trail running can be quite straightforward. Although there are moments when it is aggravating, for the most part, it's simply plain entertaining. Trail running is different from urban running or road running, therefore it's important to know the trail running basics so you may have the best possible experience.
How to Begin Trail Running?
This beginners guide to trail running will explain you how to start trail running in 6 simple steps:
How to choose the right trail running shoes?

How to prepare for a trail run?

Trail running gear for beginners

Trail running techniques for beginners

How to run on trails?

Trail running tips for beginners
How to Choose Trail Running Shoes?
If you are planning to start trail running, the main and the most important gear you need is a running shoe that is specially designed for trails. But, if don't know which type of footwear is suitable for you and optimise your trail running performance? Don't worry, we have you covered.
When it comes to trail running, you might think that you could just whip out your good old road-running or gym shoes, but it's a little more complex than that.
If your first ever trail run is on an easy trail (like a flat gravel road), you might be able to use your road running shoes, but after you meet thorns, roots, pebbles, slick dirt, and all the usual trail obstacles, you'll understand why trail running shoes are essential.
Trail running shoes are specifically designed for running off-road and on uneven natural surfaces. Trail shoes come with unique features like cushioned toe bumpers, stronger sidewalls, stiff midsole, and an emphasis on grip and traction in order to enhance your stability while going through difficult terrains.
There is a range of trail running shoes in the market with both minimalist and maximalist options. In the end, it comes down to personal preference and your needs. As a trail running beginner, you are most likely to start with easy trails, and minimalist trail running shoes are a great choice to begin your trail running experience. But, if you are planning to improve your trail running skills and increase your trail difficulty more often, you must find the right cushioning and heal-to-toe drop trail running shoes that would be a better fit for you.

Read More: How to Choose a Trail Running Shoe [Buying Guide]
How to Prepare for a Trail Run?
As a newbie to trail running, the first question that would come to your mind is how to begin trail running and what would I need? While it is true that you can simply head out to the trails for a quick run after lacing up your trail running shoes, there are some pieces of equipment and accessories that can make your adventure more enjoyable and enable you to push your own limits in a comfortable way.
In this beginners guide to trail running, we have collected a list of trail running gear for beginners that will prepare you to start trail running experience. But, for a more comprehensive guide on trail running gears, read our Ultimate Gear Checklist for Trail Running.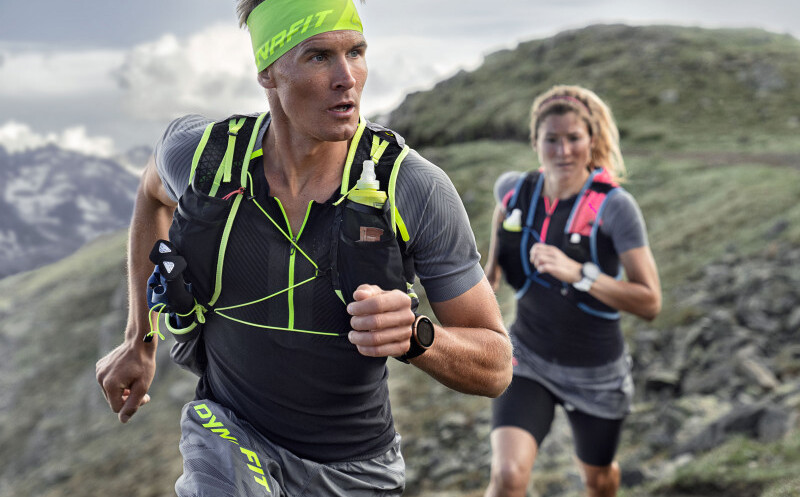 Trail Running Gear for Beginners
Hydration Pack and Bags
Water is essential for any sports activity. Hydration gear is also the most essential gear for trail running for beginners to carry clean water on trail trips.
If you are planning a short run, a water bottle or waist pack will suffice. You'll have enough room for your water, as well as your keys and a snack to keep you active. On the other hand, if you're planning to have a longer run, consider something more substantial and capacious like a trail running hydration vest or a hydration pack.
Hydration backpacks provide additional storage for larger amounts of water, extra clothing, food, first-aid kits, and anything else you need to travel, which is better for longer excursions. Choose a hydration pack that is designed specifically for running and has a compact shape that doesn't limit your movement.
Read More: How To Choose A Hydration Pack [Buying Guide]
Running Clothing
Trail running beginners need to understand the importance of different types of apparel and the right fabric/material required for trail running.
Your clothes should be composed of moisture-wicking fabrics instead of cotton which generally takes a long time to dry. Quick-dry fabrics are encouraged for each part of clothing such as trail running socks, running underwear, running shorts, t-shirts, etc.
A lightweight jacket or windbreaker is advised for chilly or rainy weather conditions. It's better to dress in layers, particularly for longer runs. This approach aids in the regulation of your comfort throughout the day. You may be cold initially, but as you get your heart rate escalating on a longer trail course and heat up, you can easily remove layers and put them back on when you cool down. It is also convenient to have extra layers in the case of adverse weather.
Be sure to wear lightweight and breathable fabrics during your adventure, as trail running can cause uncomfortable amounts of heat and moisture. Lighter knitted fabrics are always the right choice of fabrics when it comes to clothing.
Trail Running Nutrition and Superfood
Trail running can be quite intense at times and you require running nutrition and supplements is a savvy way to fuel your adventure. You may also require certain supplements that will help you prepare for a trail run or help you with recovery (post-run).
There are products specifically made for trail runners and hikers such as energy gels, bars, and drinks that are easy to carry. Some runners also like to add protein while running on longer trails. Calorically dense foods (trail running superfoods) like nut butter, dried fruits, trail mix, sandwiches, and granola bars are all popular options that are easy to incorporate for a trail trip.
A common mistake trail running beginners often make with food consumption is the eating schedules. It is important to keep in mind the timings of your food breaks. It is advisable to eat towards the end or middle of your run, especially if you are going uphill to avoid gastric discomfort.
Consuming solid food during trail running can be challenging, especially during short trail runs where you don't need a long break or any break at all. In such situations, it's better to carry numerous drink mix-ins and energy drinks that can help to replenish calories and electrolytes without stopping.
Smartwatch
Smartwatches for running come with a range of features and styles, from simple sport watches that tracks your steps and calories to sophisticated GPS smartwatches that monitor speed and distance and may be used to navigate your path.
If you are that person who says "how to begin trail running?" I'm sure that you are absolutely new to running on trails. A GPS smartwatch is a recommended trail running gear for beginners in order to have a safer trail running experience. GPS smartwatches can assist you with various cool features such as "breadcrumbs" which mark your running path and help you get back without getting lost.
A heart rate monitor is a built-in feature in most smartwatches, which could also help you get the most out of your exercise. While it isn't an essential gear, it can be a convenient accessory to track your progress in real-time.
Sunglasses/ Sun Protection
Trail running for beginners can be quite overwhelming if you are not used to harsh environments. Since trail running and hiking can usually guarantee prolonged periods of sun exposure, it is recommended to wear, as well as carry some form of sun protection with you.
Use Sunscreen (with SPF 30 or higher is advised) for UVA and UVB protection along with other gear such as chapstick, head-wears, sunglasses, as well as protective garments are all options for sun protection. Take into account that even a short duration of sun exposure can induce skin damage, so it is always wise to take protective measures.
Headlamps
If you are planning to start trail running and want to experience a late-night or evening adventure, running headlamps are highly recommended. Running headlamps come in a range of features and types beam types, brightness (lumens), beam distance, etc.
The most important feature you need to look into is the brightness (lumens). A trail running beginner needs to get a super bright light; 200 lumens will suffice. Some trail runners will use a portable flashlight in combination to their headlamp to allow for a more comfortable exploit. If going on a long or isolated run, it's also a smart option to have a torch in case it takes longer than anticipated. Trying to navigate in the dark using the brightness from your phone may turn a fun adventure into a bad experience.
Read More: How to Choose Trail Running Headlamp [Buying Guide]
First Aid Kit
This beginner's guide to trail running would be incomplete without a first-aid kit. It is very common for trail runners to get minor injuries such as cuts, scratches, or blisters, which makes it worth carrying a small kit of first-aid supplies, even if it's a short and quick trail run.
The capacity of your first-aid kit is mostly determined by the type of trail and the duration of your trip. First-aid kits become more important if you're going on a difficult path or an expedition that will take a longer time. Basics to keep in your kit include bandages, antimicrobial treatments, pain-relievers, and some form of plaster or dressing. Carrying insect repellent and sunscreen can also be quite useful depending on the season.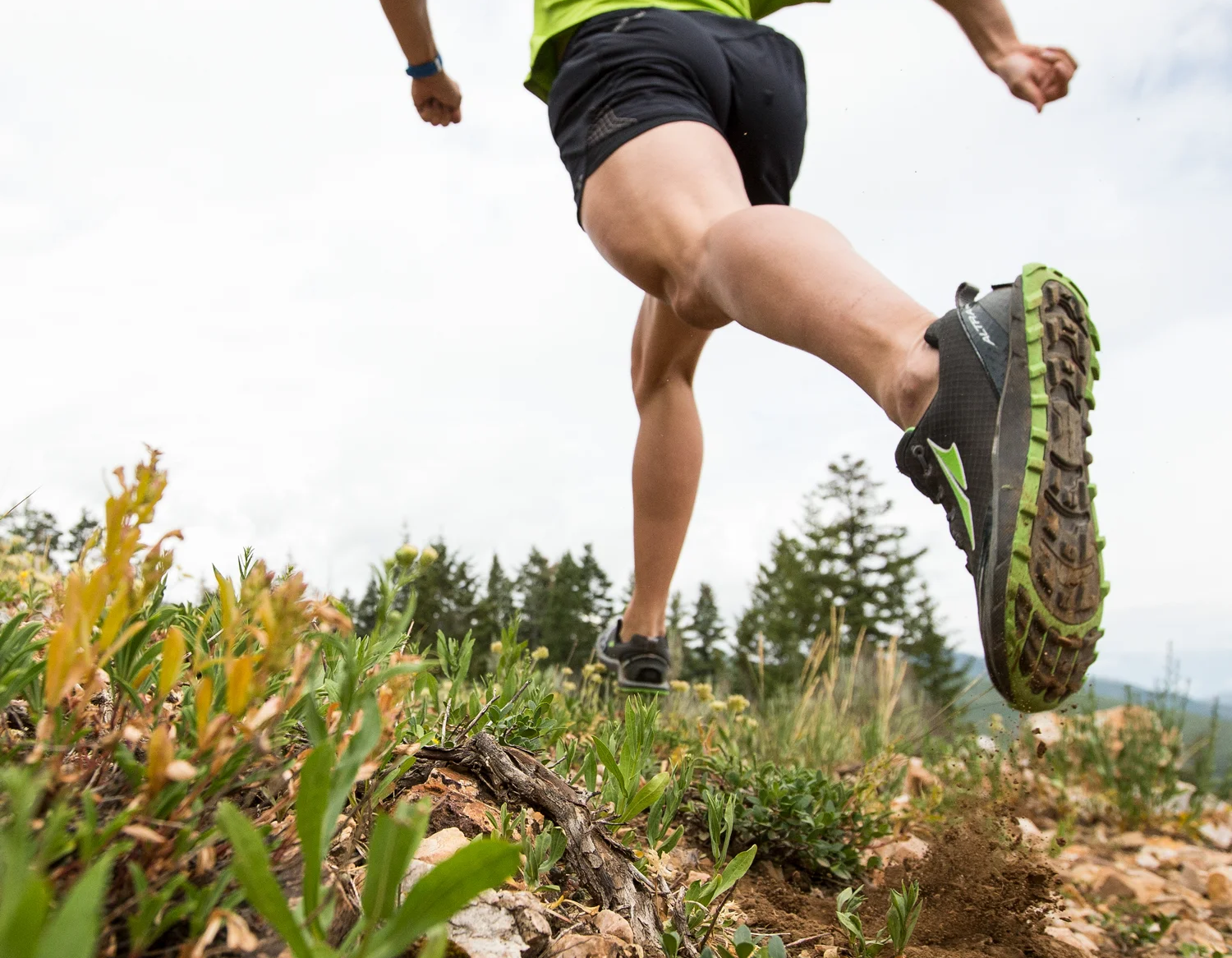 Choose Your Trail - Decide Where to Run
Trails can really be located everywhere. There are several terrific running routes through scenic mountains and forests, however, there are many routes in and around most metropolitan areas as well.
Even if you're unlikely to be hit by a bus while running in the woods, there are still a plethora of dangers to be mindful of. It is relatively easy to get yourself out of difficulties if you run in urban areas, considering it is an option to seek refuge from bad weather, ask for help if you accidentally injure yourself, or even if you find yourself lost along the route. If anything similar occurs on a secluded route, the situation could become dangerous.
How to Run on Trails?
The first step to trail running for beginners is to start exploring local trails and parks before you venture into the rougher terrains. These low-risk expeditions are a terrific opportunity to familiarise yourself with the landscape and put your new gear to the test! Take it slowly and don't commit to a journey you're not ready for because the tougher, uneven landscape will slow you down and cause muscle fatigue, especially if you're new to trail running.
Once you are ready for a greater obstacle and want to challenge yourself, you can check out travel guides and online blogs which will provide you with in-depth information about the specific trails you can go on. These include information like elevation, landscape, difficulty, typical weather conditions, and other unique features of the trail, which enable you to prepare yourself accordingly.
Trail Running Tips for Beginners
Trail running can somewhat be compared to obstacle course racing, with all the quick decisions you need to make to manipulate your body. The terrain on a tough path can be tortuous, with punishing slopes.
Here are a few general guidelines on trail running for beginners
Best Trail Running Techniques for Beginners
Keep your eyes straight, looking at the path in front of you. If you wish to admire the beautiful scenery surrounding you, it's best to stop for a while and take in the view before redirecting your focus to your run. This will reduce your risk of injury while getting the most enjoyable experience.




Keep a short stride. This will help you be more nimble and react to challenges more rapidly. When required, you'll be able to stretch a single step to avoid falling on a boulder or slippery area.




Keep your shoulders and back straight, and swing your arms. Keep a check on your posture every now and then; it will make a world of a difference.




Downhill running is much different than uphill running as you need to pay much more attention to your balance. To assist with balance, wing out your elbows and land on your midfoot while running. Be mindful of maintaining your centre of gravity, and most importantly, mold your technique according to how your body feels and make small changes.




In addition to running, you can practice other activities which will boost your strength and endurance like weight/resistance training, yoga, and most importantly, regular stretching. All these exercises will optimise your performance and enhance your physical awareness.
To conclude, the best approach to trail running for beginners is to obtain some basic knowledge, plan ahead, and carry suitable equipment. Take it slowly, and enjoy the ride.