Posted by
Mohammad Humaid
on 10th Mar 2022
How to Choose a Running Hydration Pack - 2022 Buying Guide
If you are looking to buy your first hydration pack, you must be having so many questions in your mind -- what are hydration packs? How to choose the best hydration pack? How to use a hydration pack? and are hydration packs worth it? In this blog, we have answered all those questions for you and we will guide you to find the best running hydration vest in Australia that is perfectly suitable for you.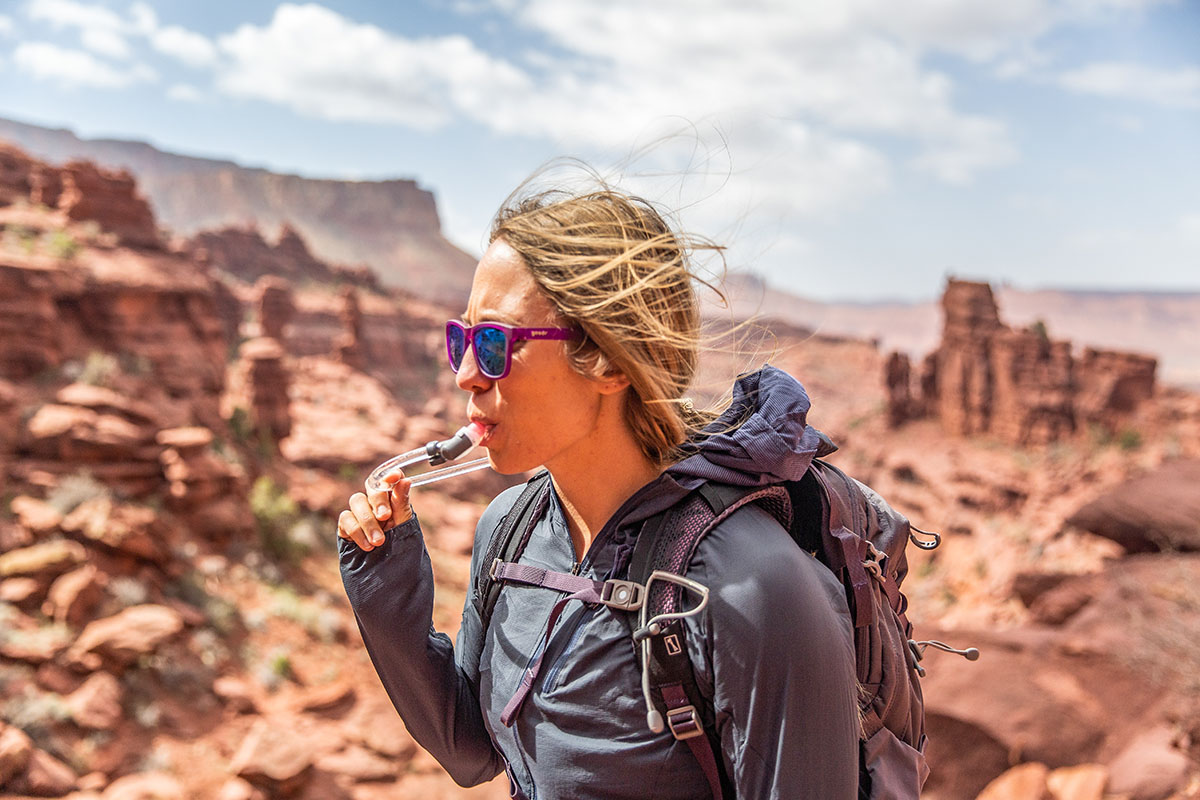 What are Hydration Packs?
Hydration packs, also known as running hydration vests or backpacks have become a staple among trail runners, serving their' main purpose to enable trail runners or hikers to run and travel outside for hours and meanwhile eliminating the need to stop for water or supplies. Instead, you can keep all of your essentials attached securely to your body, which prevents excessive bouncing or discomfiture.
Are Hydration Packs Worth It?
Over the last couple of decades, specialised running hydration packs have become a standard accessory for many hikers, mountain bikers, and trail runners, and today's packs are available in all kinds of sizes and designs, and with various sport-specific features. The best hydration pack for running are often a hybrid design that is between a pack and a vest and move with your body much better than any traditional running hydration backpack style model. Even if you don't run for long in a single time, a high-end running hydration vest is still an ideal option for runners with sensitive skin or those with specific fit needs.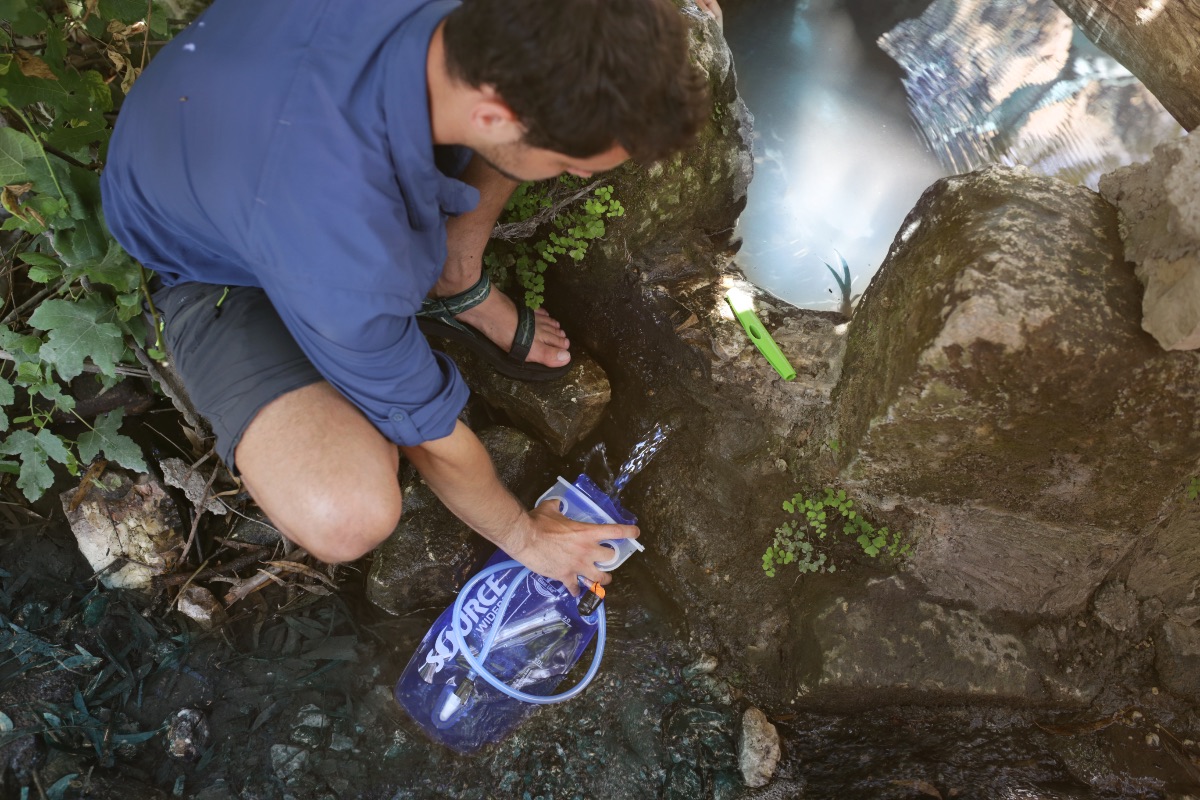 How to Use a Hydration Pack?
The first thing you'll need to consider while buying the running hydration vests is how you're most likely to use it. If it is hot and you are climbing uphill, you are going to need more water. Need to fuel up with calories and nutrition? You can fit plenty of convenient gels and plenty of nutritious snacks to keep you going inside the hydration backpacks. Even if you are just looking for a basic daypack for general use and casual hikes with family and friends, a good-quality hydration pack could make your adventures much more enjoyable.
Whether you prefer warm-weather or cold climates, whether it's hiking or trail running, or cycling, a hydration backpack is surely going to be of benefit to you. Today's packs typically have features geared towards one activity or another: intended for hiking and general use, road or mountain biking, running, cold weather, and snow sports. running hydration vests also weigh lesser (due to the soft bottles) rather than the larger, heavier water bladders.
The Best Hydration Pack for Trail Running
Hydration backpacks intended for trail running are in more of a specialised class by themselves. It doesn't matter how experienced trail runner you are, choosing the best trail running hydration pack for your needs can enhance both your comfort and your safety on long trails. If you're looking for running-oriented packs, a running-specific pack will likely be best for your needs. Look for models constructed with more open mesh and fabrics since this stimulates better breathability to keep you cool, mainly where the backpack contacts your back.
Trail running hydration vests are designed specifically for trails and hikes. While shopping the running hydration system in Australia, you'll notice that some are called running hydration vest, while others are running hydration pack or backpacks.
Running Hydration Vest vs Running Hydration Backpack
RUNNING VESTS look like a vest and are designed to fit snug to your body while staying low profile and featuring more pockets.
RUNNING BACKPACKS, on the other hand, are a lot like a backpack that you'd take on a day hike but with running-specific features. Running hydration packs are a great choice for long trail runs that require large amount of water and as well as extra storage space for food and clothing.
Tips for Choosing the Best Running Hydration Pack
As you'd likely suspect, generally speaking, the larger and longer your adventures, the larger the hydration pack you're likely to need. Keep in mind that water is indeed necessary, but adds up quickly when you're carrying a large amount of it. Remember, one litre of water weighs one kg, and with the standard 3-litre hydration bladders, you're looking at 3 kgs on your back.
Another recommendation is to also try on your hydration-style backpack before purchasing it in case the material is irritating to your skin, as you'll be wearing it for extended amounts of time.
Toughness
It is important that your hydration backpack or hydration vest should offer certain features to give you enough protection where needed. You can partially fill, swap out differently sized bladders, or even use a smaller-sized bladder along with a water filter for longer days when there are sources of water that are readily available for refilling. A running hydration pack must be manufactured in a durable material to ensure it is able to handle difficult terrain and debris, especially when you are trail running.
A well-fitting running hydration pack and vest will hug your body comfortably without limiting body movements or breathing. Regardless of the design of your hydration backpack, make sure it sits securely so that it doesn't bounce or rub while you're running. Hiking packs are constantly snagged and caught on bushes and trees, so make sure the chosen bag has the capacity to last the test of time. Overall, the higher quality/higher priced models perform very similarly, and differences are almost undetectable in the field.
Capacity (Total Storage)
The overall capacity of the running hydration backpack includes the storage space water and running gears. If you are going on a short run (generally for couple of hours) you don't necessarily have to completely fill the water bladder to reduce the weight. But, even then, it is always better to have a little more capacity than to run out of water, or other important supplies that could limit your run, hike, or whatever fun adventure you are pursuing. Running Hydration vests and hydration bags come in different reservoir capacities and storage space.

rei.com
Reservoir Capacity (Water Storage)
0.5 litre or less: Packs with not much water capacity are usually waist packs that include one or two water bottles. They are best hydration option for a quick run or a long walk.
1 litre - 1.5 litres: A good choice for children, short-distance bikers, hikers, and trail runners who don't expect an extra-long adventure.
2 litres - 2.5 litres: These popular reservoir sizes offer a nice balance of reasonable weight and bulk while providing a sufficient quantity of water that in most situations will require only occasional refilling.
3 litres or more: Made for the thirstiest or those who don't want to stop to refill. They're also good for anyone exploring areas where water is scarce.
It is also generally recommended that you drink at least 1 litre of water for every hour of activity.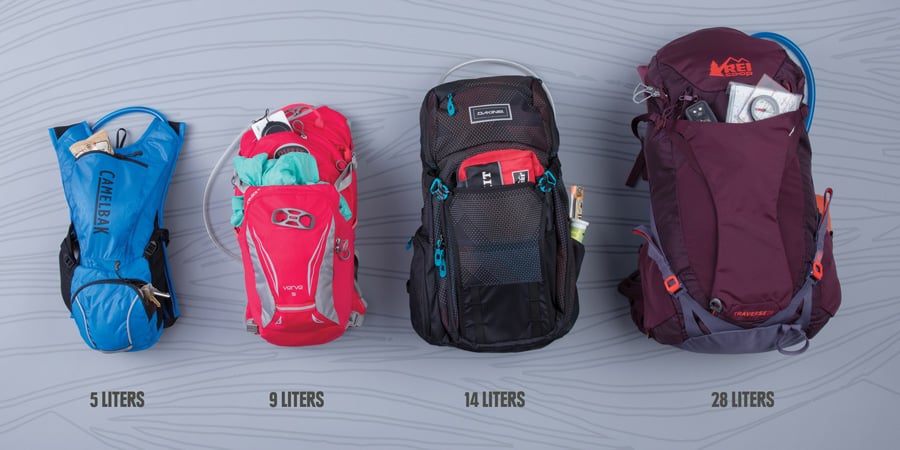 Source: Rei
Gear Capacity (Gear Storage)
5 Litres or less: Most of these small packs are built for lightweight pursuits like running, road biking, and light hiking. They provide room for only a handful of essentials, like a light jacket and maybe a small snack.
6 Litres-10 litres: Many hydration backpacks in this range are designed for mountain biking or trail running. They have enough space to easily fit an extra layer or two, food for the day, and some extra gear.
11 Litres - 20 litres: These are midsize packs made for rigorous activities like hiking, mountain biking or trail running and feature extra pockets. Their larger capacity means that you can carry enough clothes, food, emergency equipment, and extra gear for longer adventures.
21 Litres + : Any running hydration backpack that are above 21 litres are usually designed for hiking. They are best hydration pack for long hikes where you need many additional hiking gears that can even last you through overnight hiking trips.
Maintenance
Hydration systems should be easy-to-clean and easily maintained. These premium packs are great for runners who will be wearing them for more than a few hours at a time, or on a frequent basis, even weekly, and want to have a more easygoing and comfortable experience. You need to remember to drain out excess water from your hydration backpack after each trip to keep it hygienic and easy to maintain.
Different users may have specific individual preferences for different types of hardware, so if you're unsatisfied with the hydration system in your pack, keep in mind that there is compatibility between many of the systems and you may be able to pair one hydration packs bladder with another hydration packs drinking hose or bite valve.
Most of the modern hydration packs for trail running come with specific cleaning instruments which are effective at cleaning the drink tube and making sure the actual bladder is free of bacteria build-up.
If you want extra security to protect you against accidental leakage from the bite valve, most hydration systems now include an on/off shutoff switch which is incorporated into the bite valve.
Ventilation
A good hydration pack or a running hydration vest should be well ventilated where it comes in contact with your back, shoulders, and hips. In other words, your hydration pack needs to be able to sustain itself throughout tough environments and also protect the bladder within. Modern manufacturers realise this, and the majority provide excellent breathability.
High quality running hydration packs and vests use lighter, softer, and often extra durable fabrics, thereby extending their comfort and lifespan. If you are just doing short hikes, a lightweight pack will be fine.

How to Choose the Best Hydration Pack?
When you are looking for a hydration pack, ensure it has enough capacity for what you are planning to do. But essentially use common sense, though. That goes for both gear and water carrying capacities. Anticipate however much water and gear you will need, and select your pack accordingly.
It's important to choose a pack that includes the features that will be a good fit for your outdoor interests. But do buy quality - leaking, uncomfortable packs are not good news. Try them out for size and fit, take some stuff along to pad them out, and make sure they have a decent warranty and good reviews!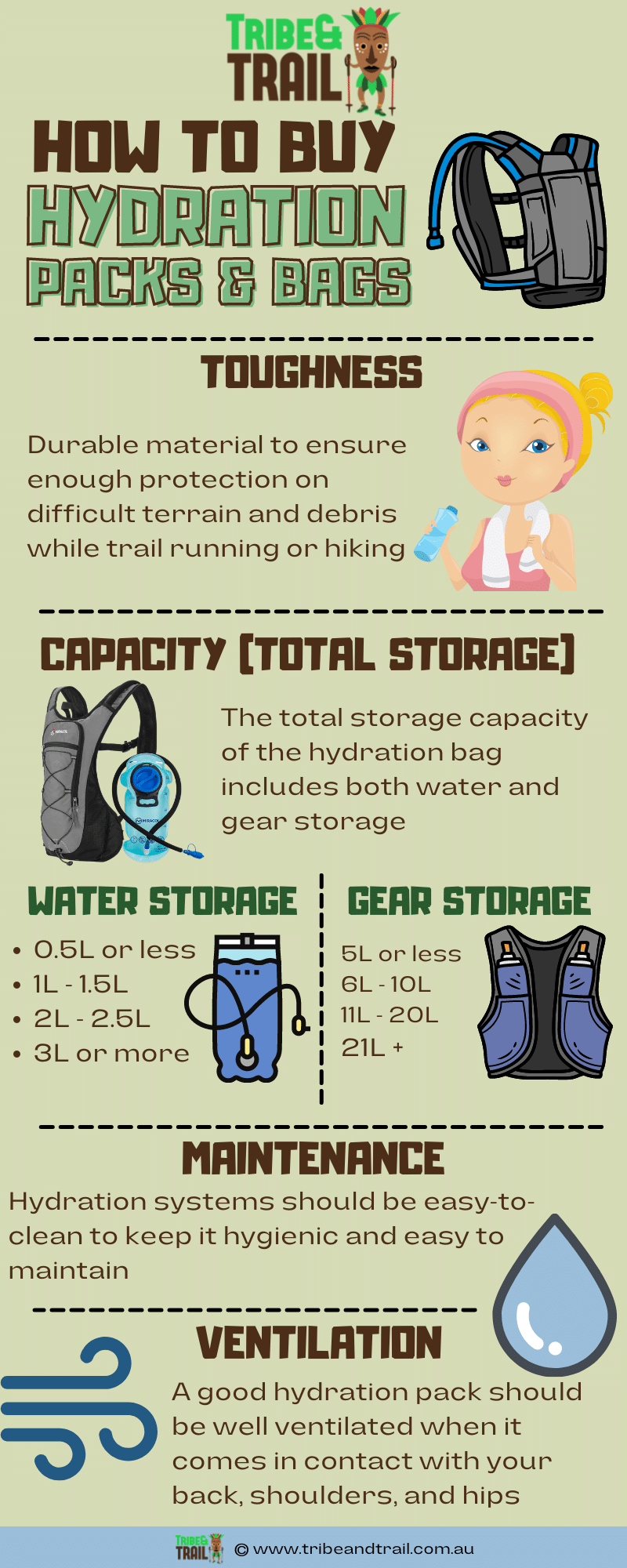 Where to Buy Running Hydration Packs in Australia?
Here at Tribe&Trail, we offer some of the best hydration backpacks for trail running and other adventures. We offer the best running hydration vests and backpacks from top brands.





Author

Mohammad Humaid

Humaid is an hardcore adventurer and his most favourite adventure partner is his dog KooKoo. Mo's favourite things includes motorbike rides, scuba diving (certified dive master), BBQ, nature photography, and blogging.

Mo is a digital nomad and digital marketing is his gig. Mo loves to travel and explore new places, cultures, food, learn languages, and and ever ready to grab a coffee 24/7. His holiday destination is Santorini, Greece. He is fluent in English, German, Hindi, Urdu, and learning Russian.